Here's how you can help stop hate and fight fascism today!
Know of fascist organizing in your area? texasantifa at riseup dot net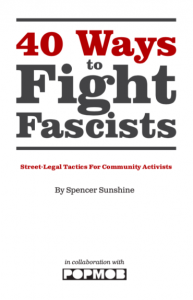 In conjunction with Portland, Oregon's PopMob, the new edition of 40 Ways to Fight Fascists: Street-Legal Tactics for Community Activists is now out. It's a completely revised and redesigned version of my 2018 guide 40 Ways to Fight Nazis.
Inside are 40 completely legal tactics—many of which are accessible to people from different backgrounds, skill sets, and identities—that can be used to counter and contain White Nationalist, fascist, and violent Far Right organizing in your community.
Download 40 Ways To Fight Fascists:
Accessible versions for blind and vision-impaired readers:
Print 40 Ways To Fight Fascists As A Flyer or Poster
Check out more at https://spencersunshine.com/fortyways/ and Visit Popular Mobilization at https://popmobpdx.com/
RECIPES FOR DISASTER: AN ANARCHIST COOKBOOK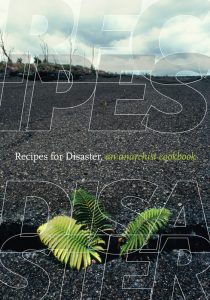 Recipes for Disaster is the long-awaited follow-up to the CrimethInc. collective's notorious first book, Days of War, Nights of Love. This 400-page manual complements the romance and idealism of that earlier work with practical information and instruction. Over thirty collectives collaborated in testing, composing, and editing the book's 62 sections, which range from Affinity Groups, Coalition Building, and Mental Health to Sabotage, Squatting, and Wheatpasting. These are illustrated with extensive technical diagrams and first-hand accounts, and prefaced with a thorough discussion of the diverse roles direct action can play in social transformation. If you're looking for a tactical handbook for revolutionary action, look no further.