Today we would like to introduce you to Patriot Front member Tristan Michaelangelo Yeager (Michael TX) who also happens to be the newest resident of Patriot Front headquarters recently relocated to Haslet, TX. Other residents include Thomas Rousseau, Graham Jones Whitson, and Kieran Morris.
Patriot Front is an explicitly neo-fascist, neo-Nazi organization based in Texas with members throughout the United States. Formed in 2017 during the chaotic aftermath of the deadly Unite the Right white supremacist rally in Charlottesville, VA, its leader is Thomas Rousseau–a petite, 22-year-old neo-Nazi. Rousseau lived in his father's house in Grapevine, Texas before moving to Haslet, Texas. Patriot Front is known for its tightly coordinated theatrical performances where they show up "flash mob" style with smoke bombs and flares chanting and then quickly dispersing.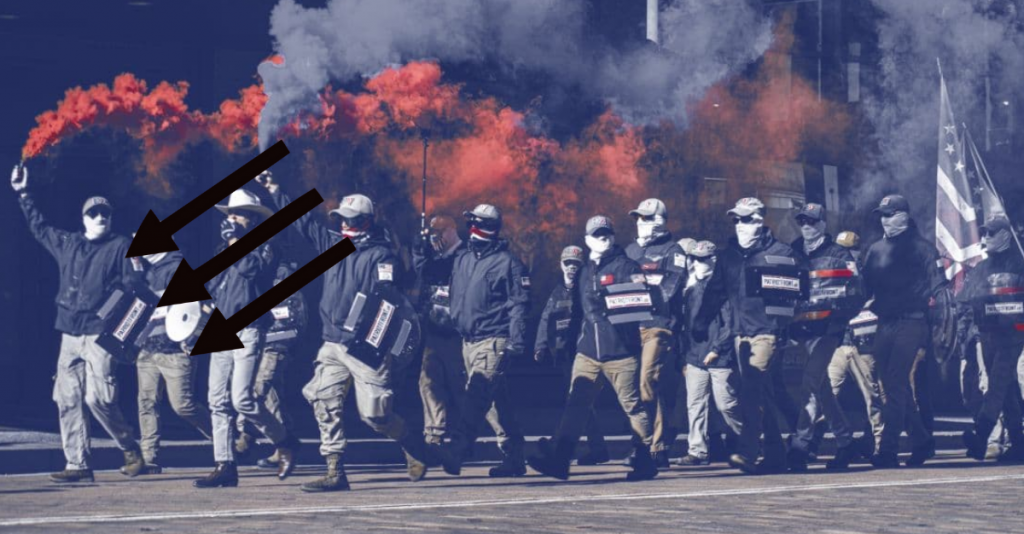 TRISTAN MICHAELANGELO YEAGER ARREST – DENTON COUNTY, TEXAS
Originally from California, Tristan Yeager (aka Michael TX/CA) was booked on a charge of deadly conduct in Sanger, Texas (Denton County) in May of 2021. He was charged with Deadly Conduct along with another Patriot Front member who we will identify in another article.
Less than one month after Tristan was arrested for Deadly Conduct and his arrest record appeared on the internet, someone created the url tristanmichaelangeloyeagerdenton [dot] com. This most likely was an effort to manage Yeager's reputation through SEO (search engine optimization).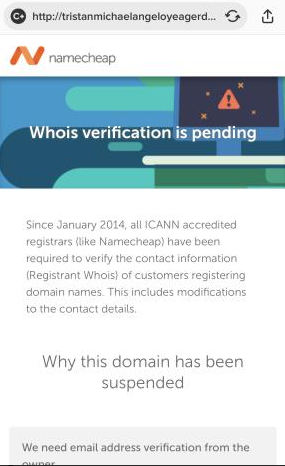 TRISTAN YEAGER RESIDENCE IN HASLET, TX
Residents at Patriot Front headquarters in Haslet have a practice of removing their license plates, but that was easily circumvented by information disclosed in the recent Unicorn Riot/DDOSecrets leak.
Additionally, the information contained in a leaked proof of liability insurance card bearing Yeager's name also matches the address of Patriot Front headquarters in Haslet, TX. The vehicle make, model, and year also matches the description parked in the driveway at the residential property.
At least you can stop that whole charade now, right Tristan?
PATRIOT FRONT TECH TEAM
Yeager is also heavily involved in the Patriot Front tech team doing work on all of their servers.

[1]

[2]
As you can see, they're doing a bang up job: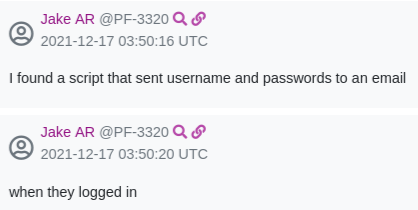 [3]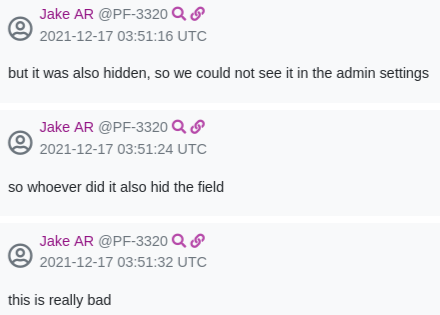 [4]
DECEMBER MARCH – WASHINGTON DC
Leaked RocketChat entries also suggest that local partisans came in contact with Tristan Yeager in DC late last year when their box trucks were redecorated during a bizarre march that left them stranded.
IDENTIFICATION OF TRISTAN MICHAELANGELO YEAGER
We first became aware of the name Tristan Yeager through the leaked insurance document. We were then able to confirm the listed vehicle matches a BMW parked in the driveway at the address for Patriot Front headquarter in Haslet, TX.
From there we discovered an arrest record for Tristan Michaelangelo Yeager out of Sanger, Texas for deadly conduct which gave us a mugshot to compare images to the leaked Patriot Front images of Michael TX.
Other web-based tools allowed us to confirm two addresses for Yeager–one in Haslet, Texas and another in Temecula, California. This corresponds to known Patriot Front RocketChat ID's for Yeager: Michael CA and Michael TX.
ACTION ITEMS:
Tristan Yeager is currently a student at Tarrant County College and as of August 2021 was employed by Brinks, Inc in Denton, Texas.
We and countless others promise that the people aware of this information that do nothing about it will be mentioned alongside Patriot Front members as future crimes are committed. Don't let your or your business' reputation be synonymous with this hate group and their actions.
FURTHER READING